Your daily ABC Air Power goodness is gathered by a team of full-time, experienced, talented and well-groomed news and entertainment journalism professionals who love what they do so much, they have allowed us to display their photographs here accompanied by potentially incriminating biographical information.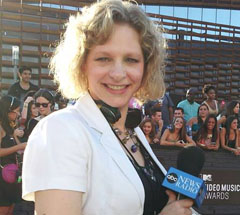 Andrea Dresdale
Manager of Entertainment Programming
CHR/Hot AC/AC Editor/Producer
Andrea Dresdale is a 25-year veteran of syndicated radio and knows entirely too much about music. Over the years, her one-on-one interviews have included Madonna, Taylor Swift, Cher, Rod Stewart, Usher, Sting, Mick Jagger, Mariah Carey, Janet Jackson, Beyoncé, Kanye West, Kelly Clarkson, Keith Urban, Jason Aldean and pretty much anyone who's made the pop charts in the last decade.  She's often spotted on red carpets, but her natural habitat is backstage at awards shows and TV studios, where she subsists entirely on a diet of stale bagels, Red Bull, overripe fruit, Doritos, and the occasional brownie.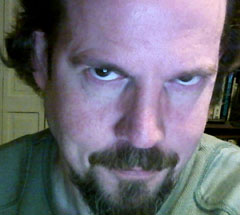 Christopher Watson
Senior Producer/Managing Editor
Since his first radio job in 1979, Christopher Watson (aka Kato) has worked as a disc jockey, copywriter, production director, promotions coordinator, and morning show "danger boy," writer, performer, producer, co-host and host. The message is clear: he can't hold down a steady gig. ABC News Radio hired him out of pity in 1991, whereupon he created and wrote the ABC Wake-Up Call show prep service before becoming ABC Air Power managing editor/producer in 2000. In his spare time, he enjoys writing mildly amusing ABC Air Power staff biographies.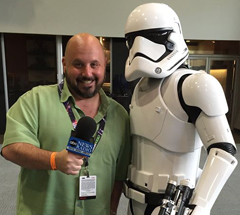 Jason Nathanson
Entertainment Correspondent, Los Angeles
Jason Nathanson loves entertainment reporting so much, he left college early to join the industry, if by "left early" you mean "the dean threatened to call the authorities." He's since covered the Oscars, the Emmys and more, and has won several industry awards for his news reporting (we checked), but is most proud of the Golden Mike he received for his interview with a major celebrity who repeatedly told Jason that his questions sucked. That kind of validation is just darned difficult to find nowadays. (By the way, Jason's the one on the left in the photo.  We checked that, too.)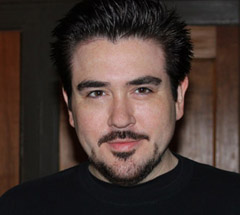 Steve Iervolino
Editor/Producer, New York
Steve Iervolino began working for ABC Air Power in 2010, whereupon it soon became apparent he had never found a more wretched hive of scum and villainy. It also soon became apparent that Steve really, really, really likes Star Wars and all things geek, expertise that serves Air Power well in our coverage of same. We asked Steve for more info for this bio but he said we really didn't need to see his identification. These aren't the droids we're looking for. He can go about his business. Move along.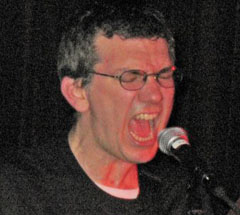 Matt Friedlander
Classic Rock & Oldies Writer/Producer, New York

Matt Friedlander's resume includes many years covering rock news for radio, as well as a gig with MTV News. His interview roster is a who's-who of classic rock, including Carlos Santana, Lindsey Buckingham, Graham Nash, Peter Gabriel, Queen's Roger Taylor, Heart's Ann Wilson, The Kinks' Dave Davies and members of The Doors, Yes and ZZ Top. In his free time, he plays guitar and sings in the New Jersey-based "adult alternative" band The Thousand Pities, because one always needs an alternative to being adult. He's also really good at naming country capitals. Lisbon. See? He wrote that.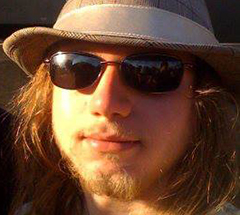 Josh Johnson
Active & Alternative Rock Writer/Producer, New York
Ever since he saw his first concert, Old 97's, the night before his 13th birthday, Josh Johnson has been obsessed with music. That obsession soon found a voice in his writing, which has been featured in Cultivora, The Deli Magazine and lots of other cool online and print publications. But nothing is as cool as Josh's hat. Behold. And the shades. And Josh's dog, Omar, who's named after the character on The Wire. Which makes him cool as well, though it's unknown if Omar the dog also digs hats. Sometimes, you've gotta know when to stop.